I know I know. I am taking the easy way out ALL of the time rather than coming up with my own posts but to be completely honest, I am too lazy and busy to think up my own stuff right now. I was always a fairly good student and in some weird way I feel like I am more successful following other blogger's prompts rather than coming up with my own stuff. So here goes the assignment, assigned by
Mama Kat.
Tag! Post and write about the 6th picture from the 6th folder of your Flickr (or similar) account and then do the same for the 6th picture of the 6th folder on your computer
.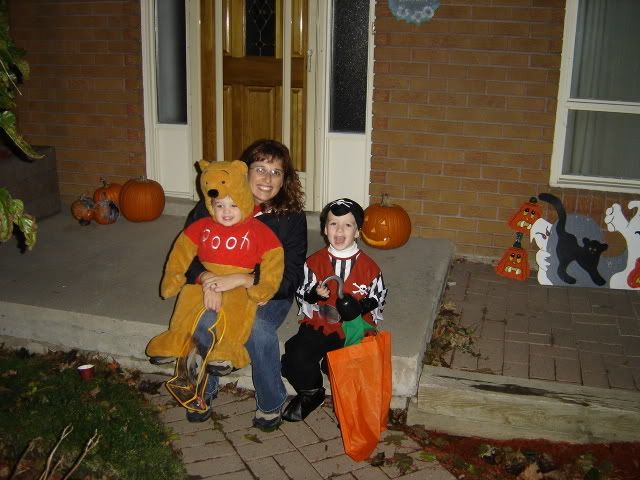 Awwww......this was taken Halloween 2005. Messy was 3 and Rowdy was 1. Seems like so long ago.
Next picture.......
Hahahahahahaha. LOVE this one muchly. Messy's preschool trip to a small local zoo. We were able to get up very close to the giraffes and were even allowed to feed them bananas. This was as far as my cautious boy would go.