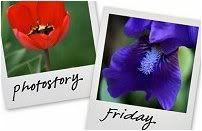 Hosted by Cecily and MamaGeek
Dog for Hire
No need for brooms.
Or mops.
Your floors will be clean at all times when you have
"The Studley Sweeper".
For a small fee, Studley can be rented out for the day, week, month, or even a lifetime.


Studley will wait patiently beside your lil' munchkin's high chair and clean up any mess dropped on to the floor.
He even loves to eat food left on counters.
Your house will be spotless.
Ok, seriously, how could I ever get mad at this perfect face?