Anyone that knows me well knows that I am not the best cook. I can follow a recipe and use a slow cooker but coming up with my own "tasty" meal all by myself, just doesn't happen.
I cook what is easy.

I cook what I know.

I copy

alot

.

So when a good friend of ours showed up at our house a few years back with this yummy dish, I never forgot it. Actually I eat it more than I should.
But it is
easy
.
And
yummy.

This is the perfect finger food for any get together. I also make up smaller portions for the boys and I when hubby isn't home and we want a
nibbly
dinner.
Nibbly
dinners (aka finger food).

Preheat oven to 375 degrees



Ingredients needed
cream cheese
pizza sauce
cheese. Whatever kind of shredded cheese you prefer
any pizza topping that you enjoy (pepperoni, ham, green pepper, mushrooms etc)
pizza seasoning (optional)


And most important......


pita chips





Spread cream cheese on bottom of dish.
Like this



Spread pizza sauce on top of the cream cheese layer. It is up to you how much you want. If you like alot of sauce, then load it up. If not, well...you know.
I add some pizza seasoning just 'cause I like it but it tastes just as good without it. Or...you can add oregano, garlic etc yourself. Once again, whatever you prefer.

Chop up the pizza toppings you have chosen into small pieces. I have used many combinations (meat only, veggies only, both) and it always tastes yummy. If you like it on pizza then you will like it in this.
Sprinkle toppings evenly on top of pizza sauce layer.
Sprinkle cheese on top.

For just a few minutes. Until the cheese is melted.
I like to put it under the broiler for just a few minutes until it is bubbly.


Ta da!
I know. Just call me Rachael Ray. I know one day she will come a
callin
'.
Maybe I could show her how I make egg salad....or tuna salad....or fruit salad. I bet she has no idea how!
Anyways, let dip cool for a few minutes and serve with pita chips.
Everyone will thank you for making this yummy (easy) creation.
Except your rear end.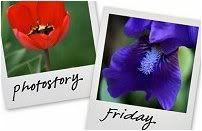 Hosted by Cecily and MamaGeek