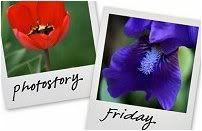 Hosted by Cecily
Ever wonder why I rarely have pictures of my first born?
Because he is almost 8
And full of attitude.

And when he sees the camera, he hides.
Or covers his face.
Or flashes me.

And it would be wrong to post pictures of my 8 year old doing such a thing.
Because then the world would know that he is rude and doesnt behave all of the time.

I cannot have the world knowing that my children are not angels. And that our family isnt perfect.

*gasp*

So today, because I am nice and want you to know that my first born is still alive and well, I give you a picture.



Youre welcome.