Click
here
and on the button below to view more.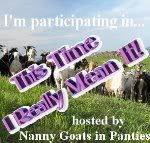 We have almost entered the

Year 2010

.
Freaky huh?
Wasnt the world supposed to end 10 years ago?



2010

will be the "Year of Momma". The year that I finally think of myself and do things to better my life and improve my mental state.

Not that I have mental issues. *twitch*

In the

Year 2010

I will work my fat ass off to look like this

Which means I will also need alot of surgery, so I will be playing the lottery every week.
In the

Year 2010

, I will do more of this

And because I will be smiling more, I will invest in some teeth whitening services.
In the

Year 2010

, I will appreciate my children more. I say this every morning when I wake up but this time it is different. Really.
I will smile and appreciate my children even when they are fighting and calling eachother "friggin a-holes".
In

2010

I will do more of this

And I will smile while reading a juicy novel on the beach with my perfect bod.
In the

Year 2010

, I will learn how to take better pictures and uncovering the secret to convincing all three children to smile when they see the camera.
At the same time.
I would also like to learn how to better edit my pictures.
And win a trip somewhere pretty so I can spend a week taking pictures of pretty things. Just because.
In the

Year 2010

, I will eat less of this

And drink less of this



Ok, lets be honest here. Basically the

Year 2010

will be the year that I starve myself while hiding out in my bedroom reading romance novels.
But I will be smiling with nice white teeth.
Happy Friggin New Year!