Hormones.
Friends.
Enemies.
Parents who think they know it all.
Zits.
Boys.
Weight.
Hair.
Clothing.
School.

Being a child....specifically a teenager sucks monkey balls. You could not pay me enough money to experience that phase of my life again.

Honest.

I look at the Teen aged Years as a very long, torturous game of Survivor. You have to endure many tests...learn many lessons....and if you get out of it minimally scarred, you are a survivor.

Most of us make it.

And now that I am a wise older woman and have spent many years learning about Life, I have realized what it is all about.



Acceptance.

The only thing we want as teenagers is to be accepted for who we are. Not who we pretend to be. Not who others want us to be.

Just as we are.

Along the way we change the way we look, dress and act because we think it will get us attention and "make" others like us. Along the way we lose ourselves.
Sad isn't it?

Personally, I think it is a tragedy.

If only the teenagers would just step out of their bubble and listen to others who have experienced the game of Survivor, they would learn that it is OK to look different. It is OK to be smart. It is OK not to be the smartest kid in the class. Sexual preferences don't matter. Boys are dumb. Sex can wait. They don't have to drink/smoke/do drugs to be cool.

All that matters is that they don't lose who they are along the way.

Because things do get better.
Alot better.

And they will find others who accept them just the way they are.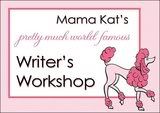 This post was very loosely inspired by MamaKat's prompts. Click the button to see more.