I am not sure how it happened, but this blog is becoming a farm/country blog.
I still have kids.
And a husband.
But our farm life has become a huge part of our existence.
Who would have thought?
Not me. Not in a million years.
If I could have predicted my life, this is never what I would have predicted.

Anyways, many people spend their Saturday afternoon going to the movies or running errands.
Not us.
We go on a farm tour.
And lucky for you, I took pictures!
BAHAHAHAHAHAHAHAHA

I learned alot while touring farms.
I thought I was an expert already, but nope........

We learned about Ike the horse's first home.
This is where he lived before we brought him to his forever home. Where he belongs.


I love Ike alot, but while there, I met a horse named Peggy. I fell in love with her. I want Peggy to come live with us...and Ike...and Duke. I want Peggy because she is pretty. And she is named Peggy the horse. It suits her. She would fit well here.


And I liked this girl. If she lived here, I would clean her up and name her Pat.



I learned that you have to be extremely rich. Like so rich, you must pee out dollar bills, to own a farm like this.
Whatever.



I learned that Thoroughbred horses are not the most friendly to me and my family.
Not like Peggy the Percheron...
..and Ike and Duke.
I like to be able to kiss my horses on the lips and apparently Thoroughbreds aren't into that.
Jerks.
So we left.



My big learning experience of the day was at the big beautiful dairy farm.
I am madly in love with dairy cows.
You see, when I was a young child, my grandparents ran a large dairy farm. I can remember the smell of the milk room. I can remember visiting the horses.
But then I left and played in the sandbox.
As an adult, I felt differently.


As soon as I walked into this place, I felt at home.
Like I should own dairy cows.
Like I should have a milk room in our barn.
Like I should name each cow.
One would be Wilhelmina.


There would be a Phoebe.
A Betsy
A Ruby.
Ohhh, I could go on and on.


I learned one more thing.
Princess loves them too.
We couldn't get her out of the place.
And as we walked out of the barn, she turned around, waved and said "Goodbye Cow Friends".


Like Mother, like Daughter.
Sooo....I end this post with some questions.
Do you ever go on farm tours or is it just us?
Do you kiss horses on the lips?
What would you name your dairy cow?
Are you rich?
Could you lend us some money?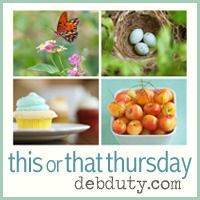 ***Thank you to the many wonderful people who read my last post and offered up some kind words and support. If I could hug and kiss you all , I would. Maybe even on the lips. xo