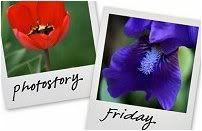 Hosted by Cecily and

MamaGeek
The weather has been
beautiful
. We took advantage of this last blast of the summer we never really had and spent some time outdoors.
I recommend it to everyone.
Get some
sunshine
...some fresh
air
...just have fun and dont worry about the million things that have to be done. My kitchen was a mess. The laundry needed to be started. I had no idea what to make for dinner. But we went outside.
We had fun
. I have the pictures to prove it. You wouldnt think I would do fun things without my camera around would you?
This is what we did. Momma raked
leaves
forever while her younger boy supervised by sitting beside the tree telling her where to go next.
When the older boy arrived home from school, they jumped in the
big
pile. It was ok though. That is why Momma raked the
HUGE
pile of leaves anyways. She wouldnt do it just because she felt like it......

Then the boys decided to climb the willow tree. Messy took one step up and that was the end of his expedition. He is deathly afraid of heights, so if he is off of the ground, he is terrified.
Rowdy isnt.

Then
Monkey Boy
decided to swing from the branches. Didnt work. He
fell
flat on the ground as each branch collapsed to the ground with him. We hid the branches so daddy cant find them. Shhhh......
Our perfect afternoon ended with some time in the
sandbox
. We built a car
wash
for machines. Rowdy bossed us around and took our machines. Messy stepped on our car wash. End of afternoon.