Put

my boys

anywhere with a

tractor

and they are happy, joyful...even giddy.
Nothing makes my boys

happier

than going for a

tractor

ride with their
daddy

.
Heck they will go for a

tractor

ride with anyone that owns a

tractor

.
And if, for some reason they can't go for a ride, they will just sit and watch the

tractor

go by.
We have

tractor books, tractor toys, tractor Lego, tractor bedding, tractor pictures, tractor colouring books, tractor pillows

.
Instead of playing with toys, they go outside and pretend to drive the real things.
My 5 year old knows how to drive tractors.
And gives me instructions on how to do it and what I am doing wrong.
My 7 year old knows how they work

and what is wrong if they do not work.
My 7 year old takes pictures of

tractors

to school to show his class.
He draws

tractors

CONSTANTLY.
My 5 year old wants to be a

"tractor driver"

when he grows up.
He even falls asleep on

tractors.

(see picture below)
I
have pulled over on the side of the road so both boys could watch

tractors

.
I really hope my daughter likes dolls.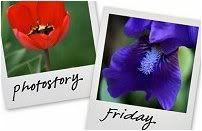 Hosted by Cecily and MamaGeek