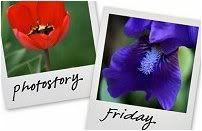 Hosted by Cecily and

Carissa
Once upon a time there was a Princess.
A beautiful, perfect Princess if I do say so myself.
She loved Hot Wheels cars and trucks.
Bouncy balls.
And her Teddy.


Teddy went everywhere with Princess.
In the van.
To the grocery store.
And to bed.


Teddy gets kissed alot.
Teddy gets dirty.
Teddy gets covered in food.
Teddy's nose has been nibbled on by Princess.....and Studley.



We only have one Teddy.
I cant find another one anywhere.
So if you see one that looks similar, I will pay you to buy it and ship it to me.

Princess and I will love you forever.
And may just send you something in return........