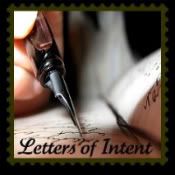 You may have hit me with your cart or cut me off in aisle 10, or maybe even snuck in front of me while we were in line today, but it is ok. I forgive you. All 17 of you.
I am well aware that everyone is stressed out and rushed trying to get all of their shopping finished early so they can relax and enjoy the holidays but some of you are just taking it all a little too far.
You are rude.
And greedy.
And extremely inconsiderate of others.
For your information, that is not what the holiday season is about. It is about joy and kindness. Peace and harmony.
Try to remember that when you are playing bumper cars with the shopping carts because Santa is watching.
And I always win.
Love,

*Click on the button above to view more wonderful, fabulous letters.