Yes, it is almost Wednesday, but it was Thanksgiving here in our wonderful country so the weekend lasted 5 days.
Kinda.
And I stepped away from the computer.
Fo realz.

It was nice, but don't tell anyone I said that.

I know you have missed me and have lost sleep wondering how my ankle is after my falling-down-the-stairs episode last week.
Ankle Update- some swelling and bruising. Still some tenderness and a slight limp.
And dry skin.
But I think I will live.
Send me foot scrapers and foot lotion.



I am currently in a turkey coma.
True story-I ate my weight in food over the last three days.

Fall has arrived with cool weather and beautiful colours.
Gosh darn, I love Canada.
But would love it more if it was warm, year round....and still had pretty colours.



I decided that I am going to start running at the track again.
As soon as my swollen/bruised ankle is healed.

Punta Cana.
We want to go there.
Next month.
Someone come watch our kids.

I had a moment.
A moment that almost precipitated a panic attack.
My oldest child is nearing the age when he will hate me. When he will think that his parents know nothing. When he will prefer to be with anyone other than his parents.
Oh wait...he is already there.


But then I have to go through it with this brat.


And then this one.



Am I strong enough to deal with the next 10-15 years?
I will let you know as we go along.

4 year old daughter can read every word that she needs to know by the end of Kindergarten.
I'm not bragging, but I think she could be the smartest human being ever created.



I survived the first Thanksgiving without my Daddy.
Barely.



Jersey the dog is still pissing in the house, but not pooping.
He has one more week until I send him back.
Joking, people. Don't send the puppy police after me.



I ate my weight in Halloween candy this weekend, which means I ate double my weight over the last few days, which means I need to go running every single day, which means my ankle has to get better asap.
I had two Pinterest successes this weekend.
Will share soon.
The boys favourite comeback recently.
"Go eat balls"
and
the girl-child's favourite comeback.
"Go eat weenie".
Weirdos.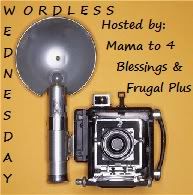 "/>