A warning before you view the following pictures.
You may feel sorry for this child. You may want to hug him and hold him tight and tell him everything is going to be ok. You may want to kiss his boo-boo and love him up until he feels better.
You may wonder what on earth happened to him to make him so upset. You also may wonder why on earth his terrific Momma snapped pictures while he was "hurting".
No, he did not break his arm. Or his toe. Or even his fingernail. He did not lose his best friend or get his feelings hurt by his big brother
(this time).
He wasn't over tired, over stimulated or over anxious.
Momma telling him he could not have a piece of gum caused this.
"NO MORE GUM!" is the reason for my son's meltdown.
It's tough being a kid.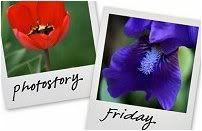 Hosted by Cecily and MamaGeek