Ok. I am going to spill the beans and let you in on where I went to get all of these animal pictures.
Remember
this post
.
And
this one
.
Annnnd
this one
.
And now I have these to share...and that will be it. I promise.
Until I go somewhere else with animals which will be very soon. Actually it happened today but I will hold off on the excitement until you get over the thrill of these pictures.

Youre welcome.
I live in Canada. Not in Africa as you may have guessed. We live close to
this place
. Not so close that I am afraid to open my doors at night out of fear that a lion will greet me, but a short 2 hour drive.
It's ok to be jealous. You can always visit my country. It is a great place.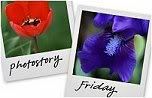 Hosted by Cecily and MamaGeek